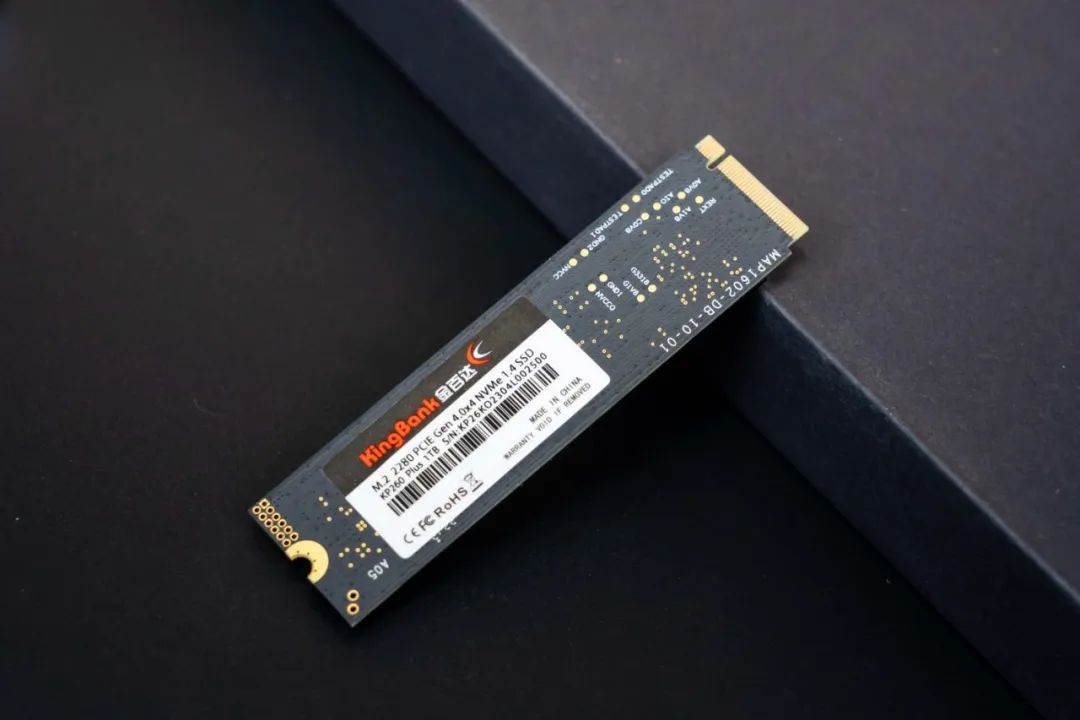 With emerging chip makers, NAND flash memory has seen a price dive in recent years. With a more controlled price comes easy accessibility for more users. Check out this KingBank KP260 Plus M.2 NVMe Gen4*4 SSD, a powerful storage device with a massive capacity but super affordability (don't be surprised by this low price especially amid the 6·18 Mid-Year Shopping Spree).
Appearance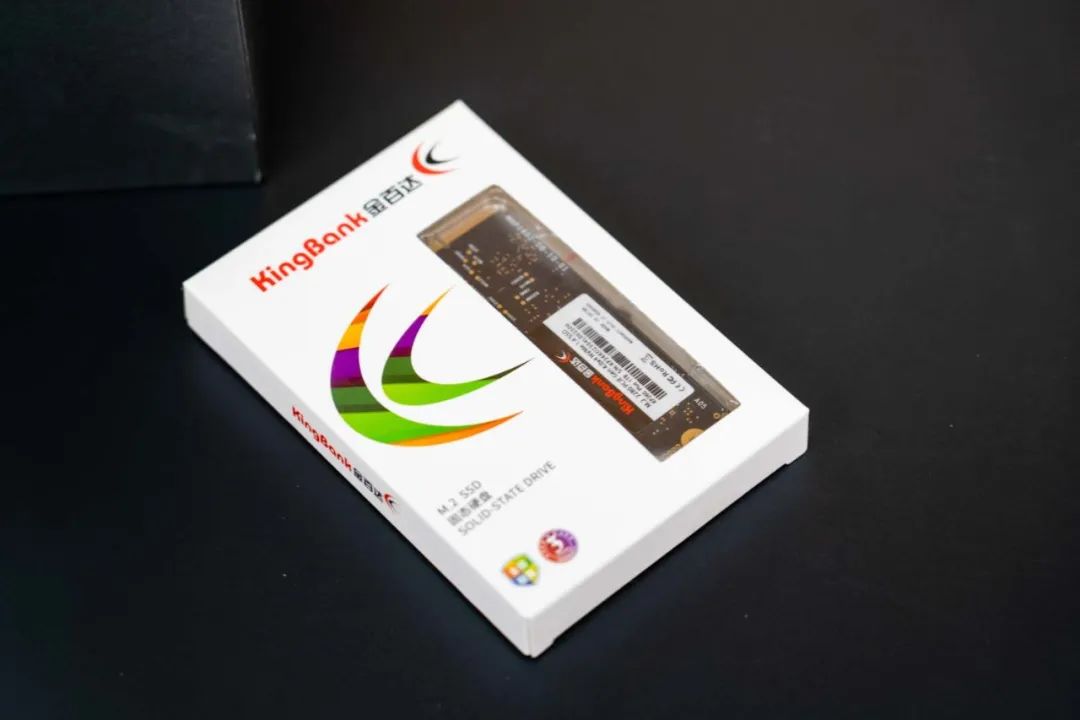 KingBank stands out with its cost-performance. As a KingBank frequent, I have styled my two laptops and one PC all with its products. Let's see how this KP260 Plus NVMe SSD is doing.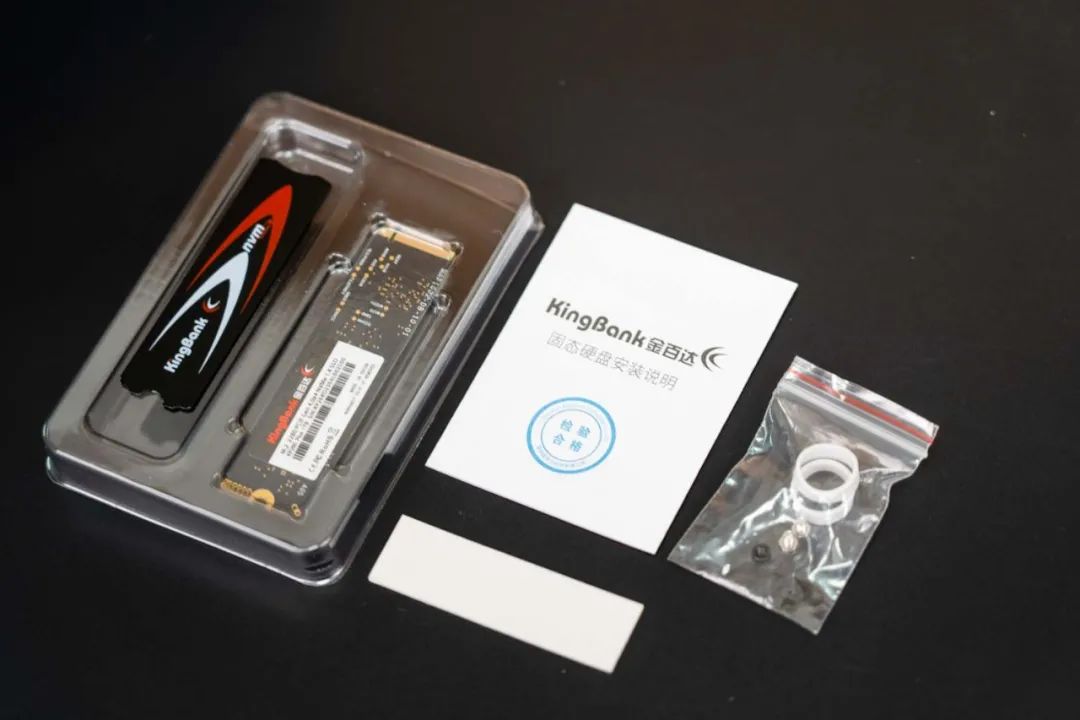 The SSD is wrapped in a simple and pragmatic package, featuring the same pragmatism as the product itself. Attached is a pack of accessories such as a warranty card, heatsink, thermal pad and some fixing screws and rubber rings.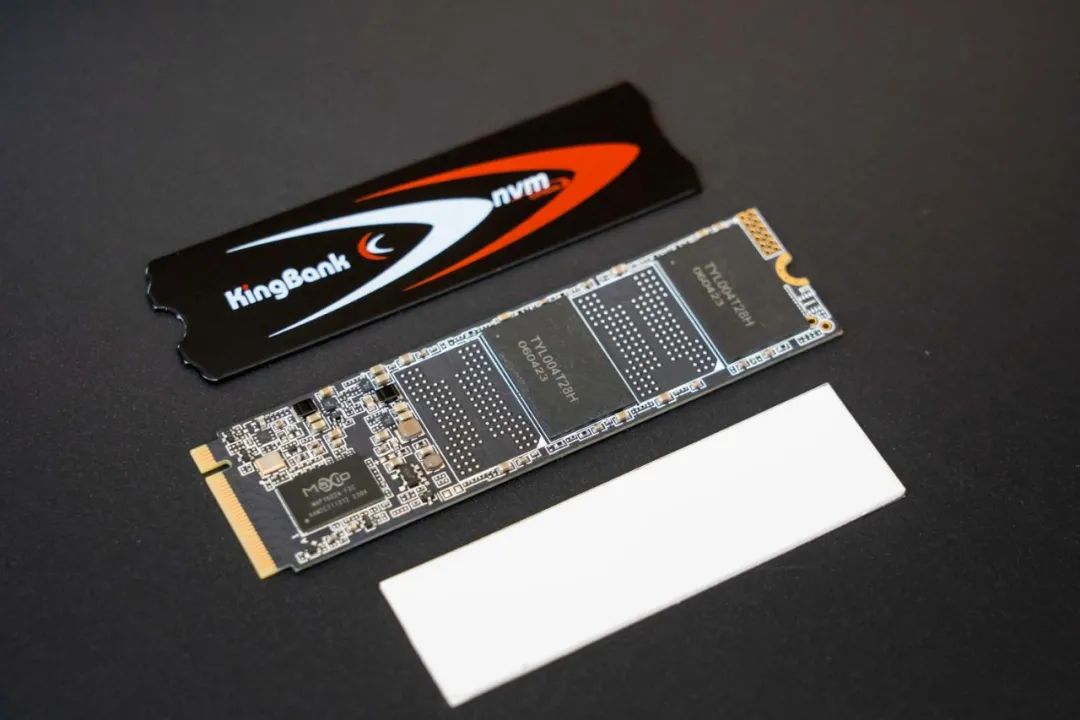 This KingBank KP260Plus-1TB SSD has four chips, among which two are 3D NAND flash memory chips. And for the 2TB model, all four would be NAND flash memory chips.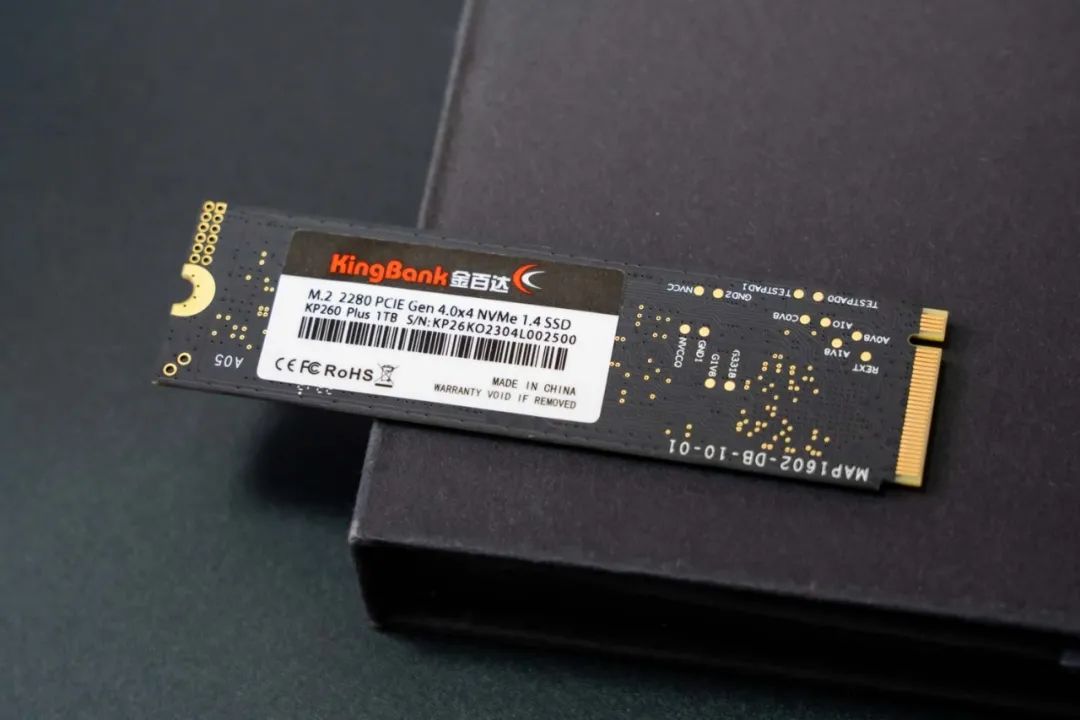 On the other side of the PCB is a label with product information detailed. Single-sided chip layout renders this SSD thinner for easier installation for both desktops and laptops.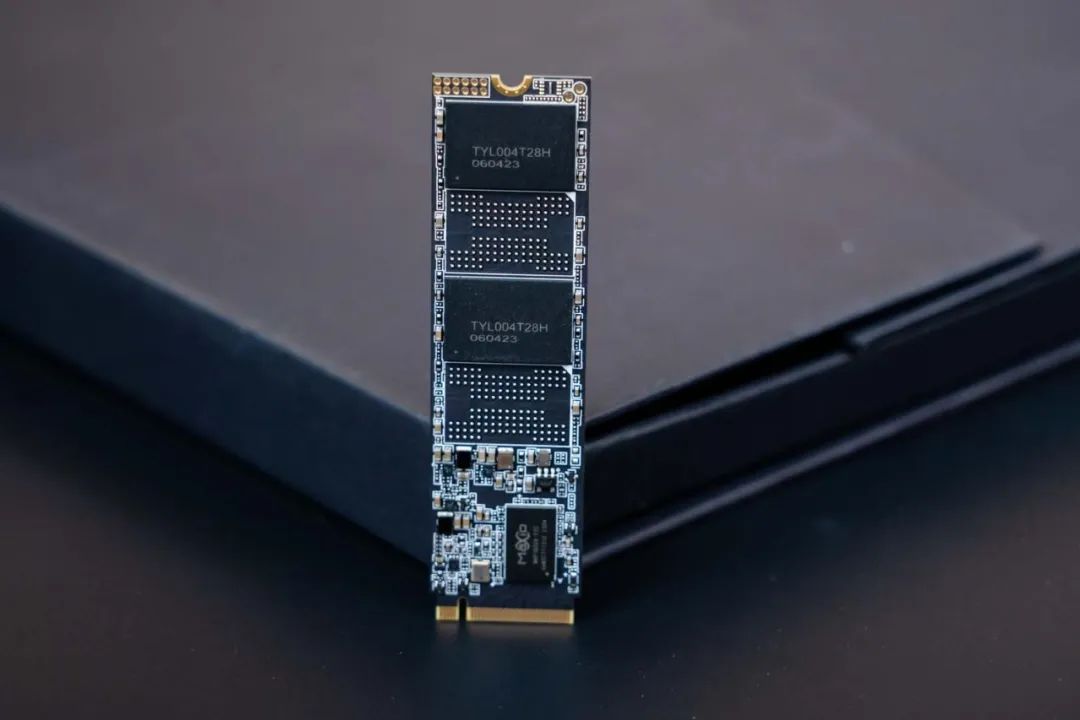 The controller is from Maxio, a Chinese technological company, numbered MAP1602A, a 3rd-Gen SSD controller solution of 12nm of PCIe Gen4x4 NVMe 1.4 interface. Supporting a default flash memory speed at 2400MT/s, this SSD controller is of premium quality.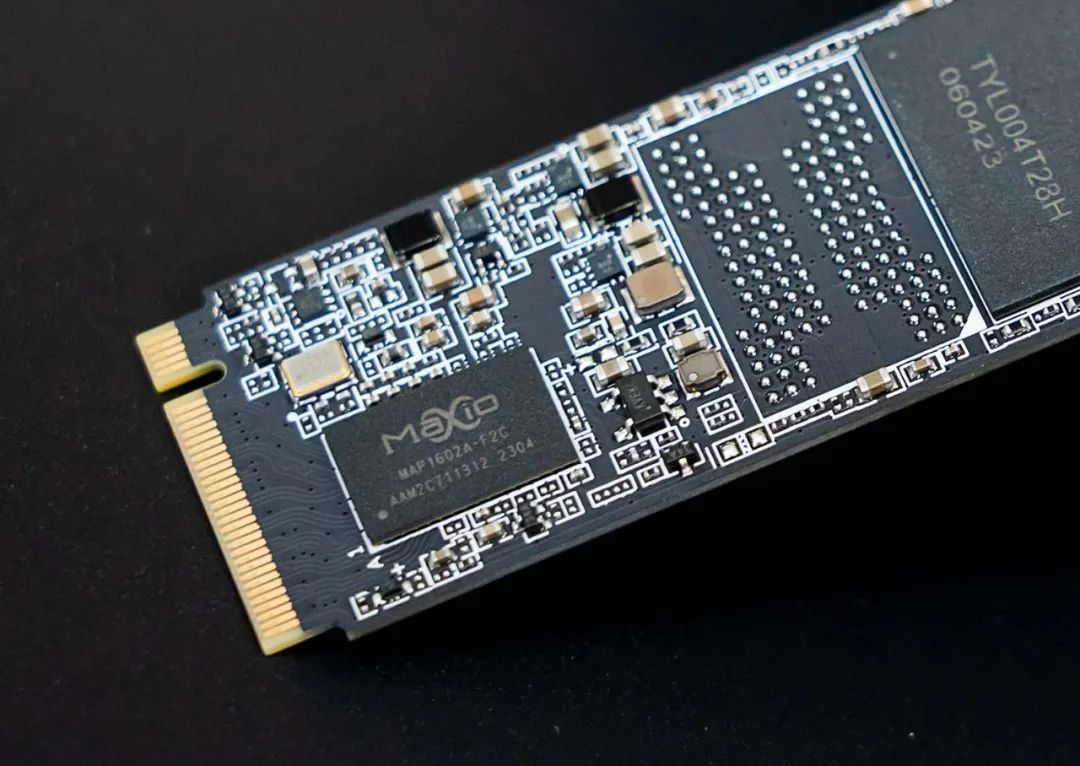 As for NAND flash memory chip, it uses X3-9070 from YMTC, a Chinese semiconductor. Featuring a 4th-Gen TLC 3D NAND flash of Xtacking 3.0 configuration, this SSD is measured 50% better performance with 25% less power consumption, reaching a 2400MT/s at I/O speed of ONFI 5.0 standard.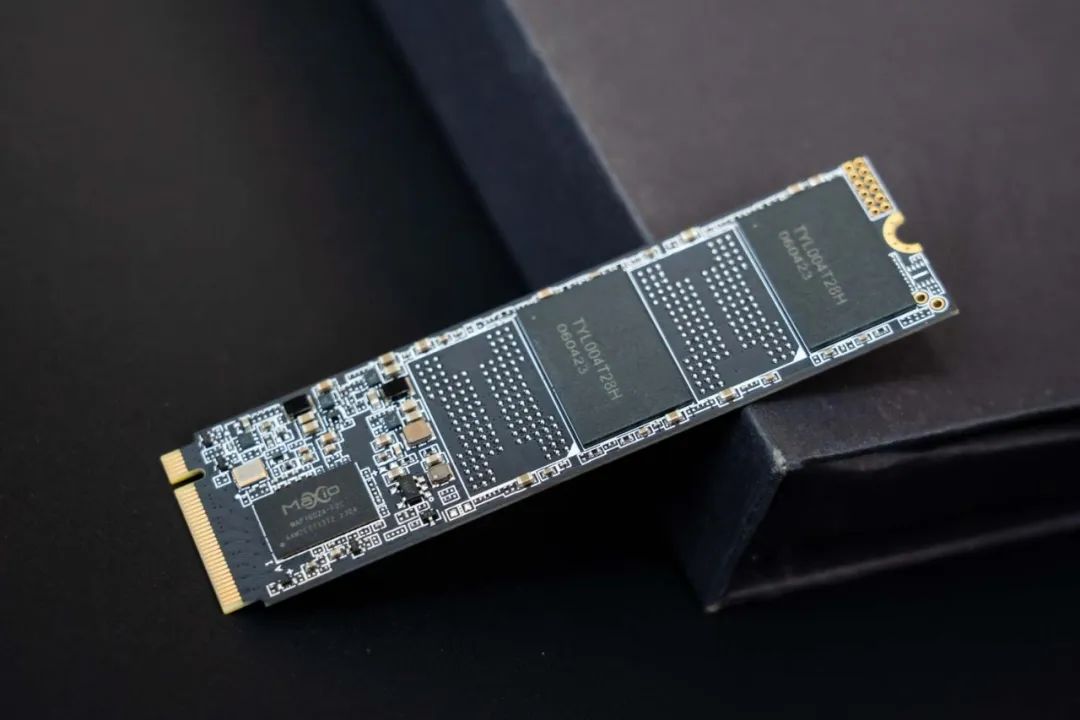 In addition, the heatsink is separately attached for optional installation, which is more user-friendly, especially with the heatsink attached to the motherboard.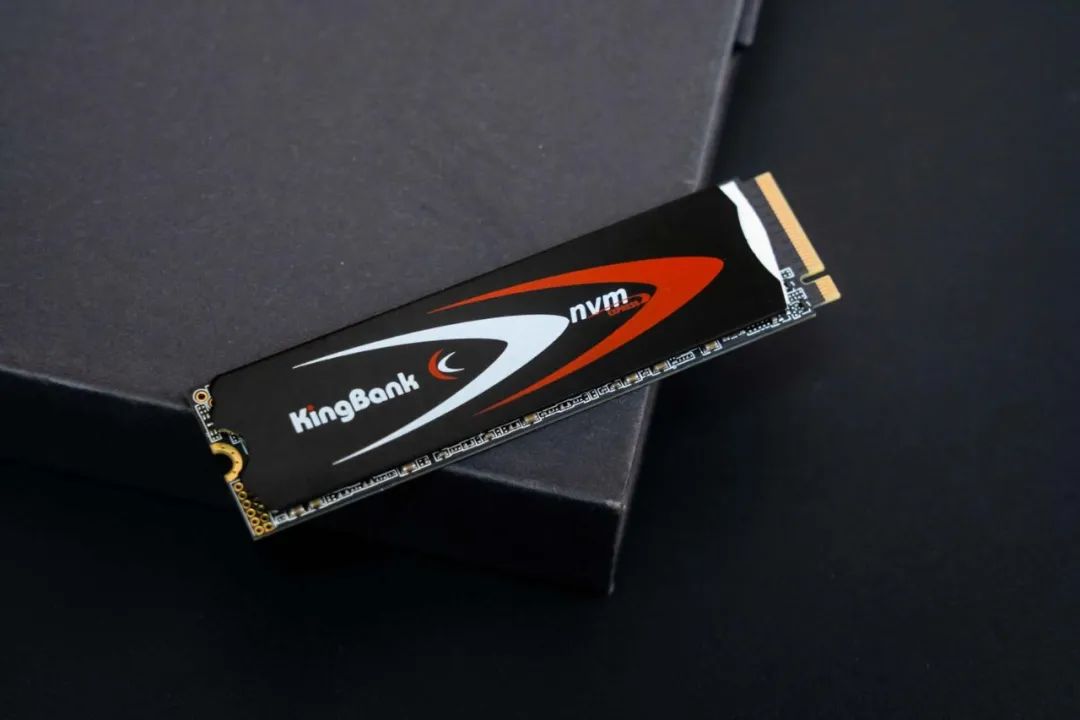 But this heatsink is slim enough to fit into my ultrathin laptop.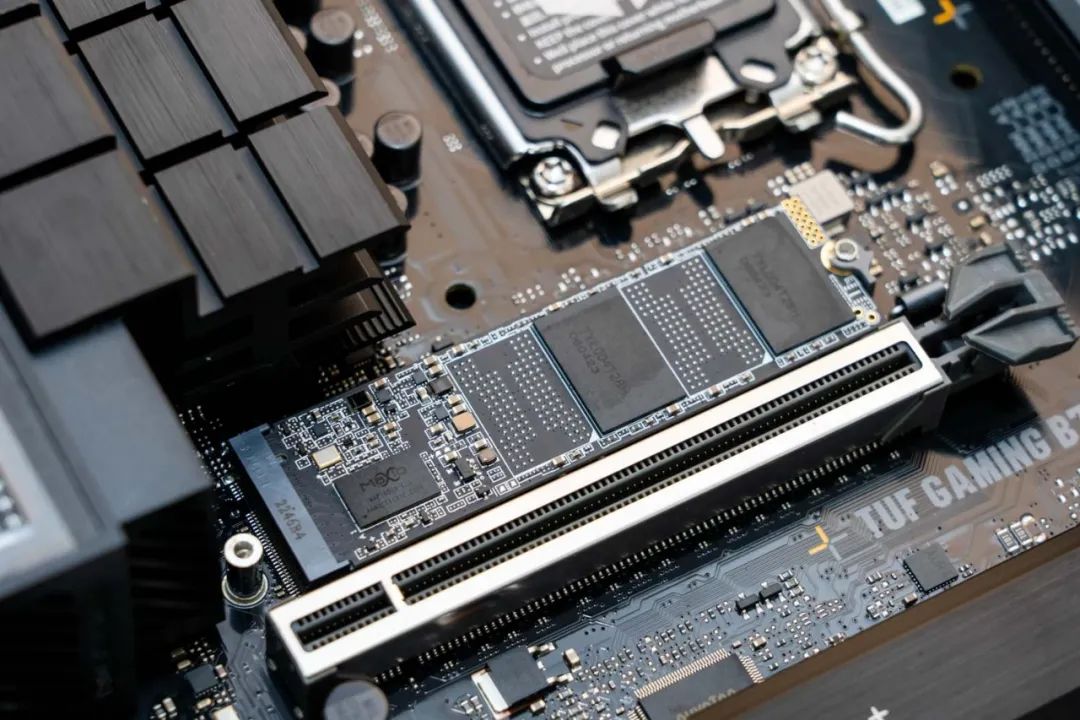 So here I'm installing the bare piece to my ASUS motherboard.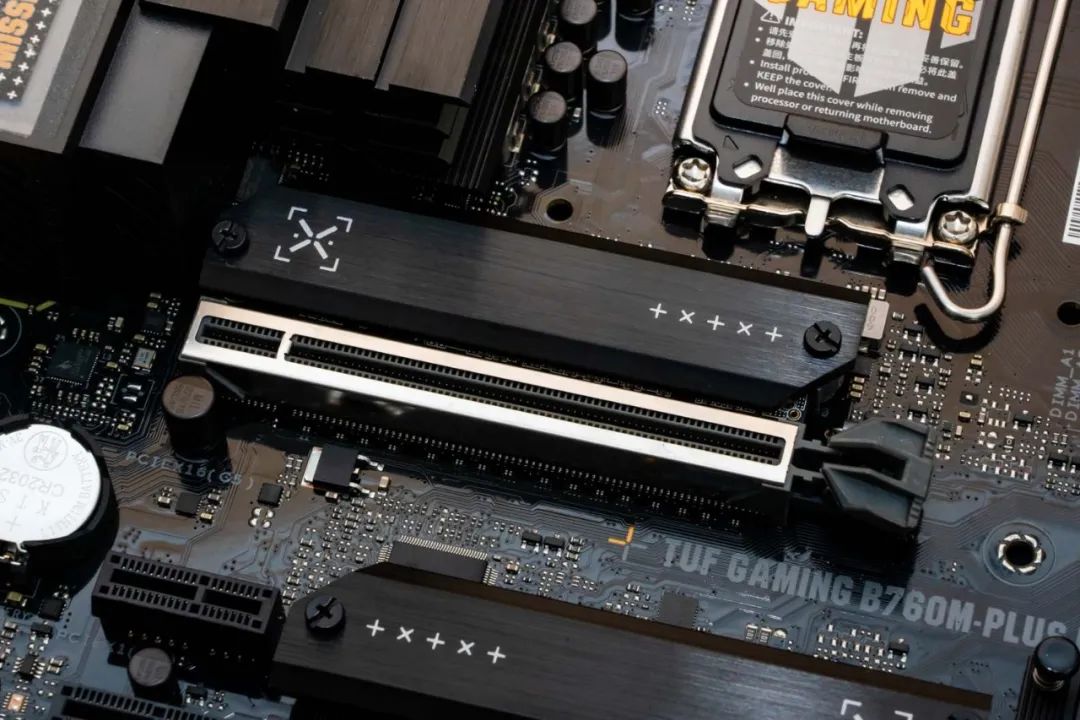 Installing
First installing this high-speed large-capacity SSD to your device should apply it as a system disk without partition, so we can render all applications smoother operation.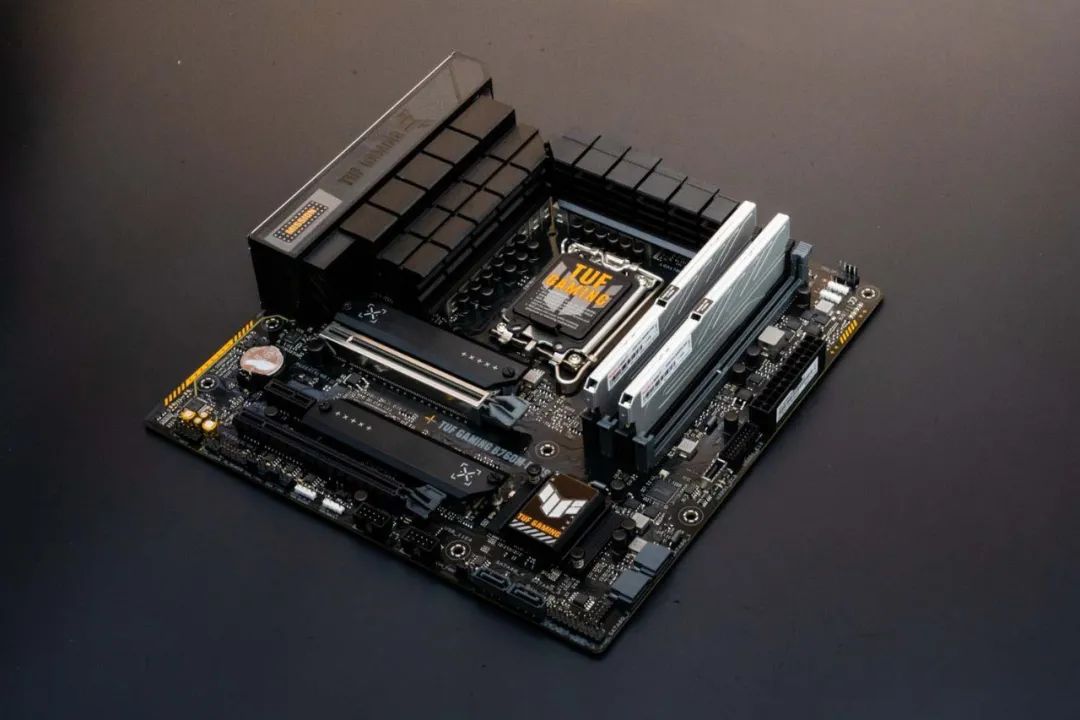 After installing, we can see a prompt of a hard drive with 953.9GB allocated capacity. Again, do not partition this newly installed hard drive.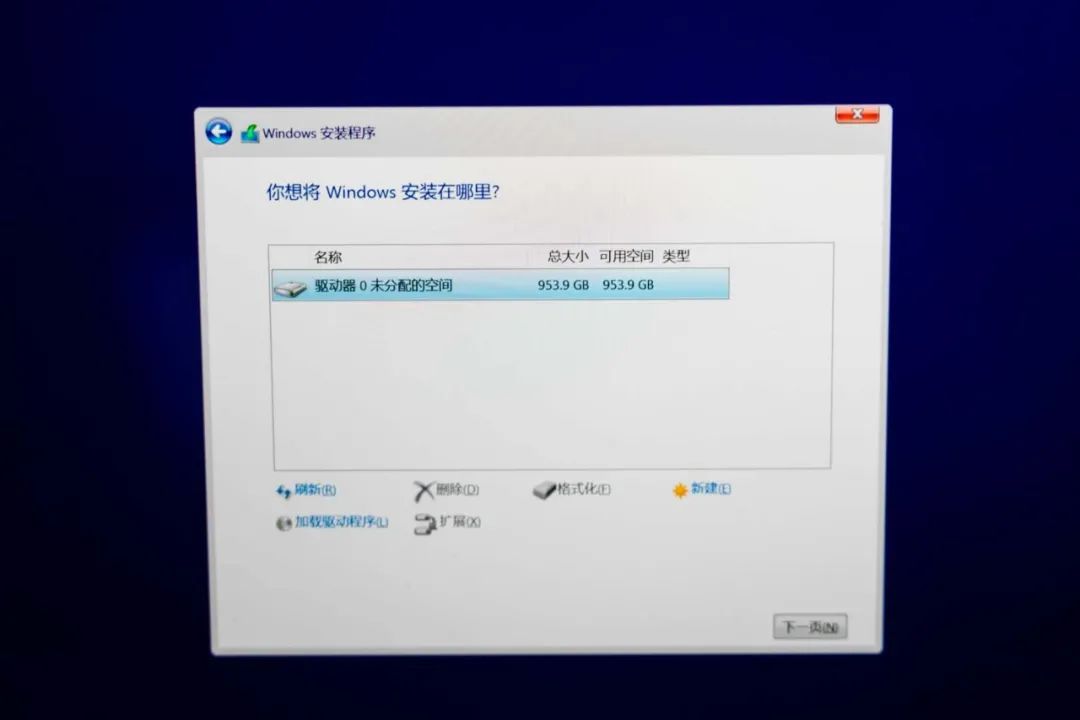 Testing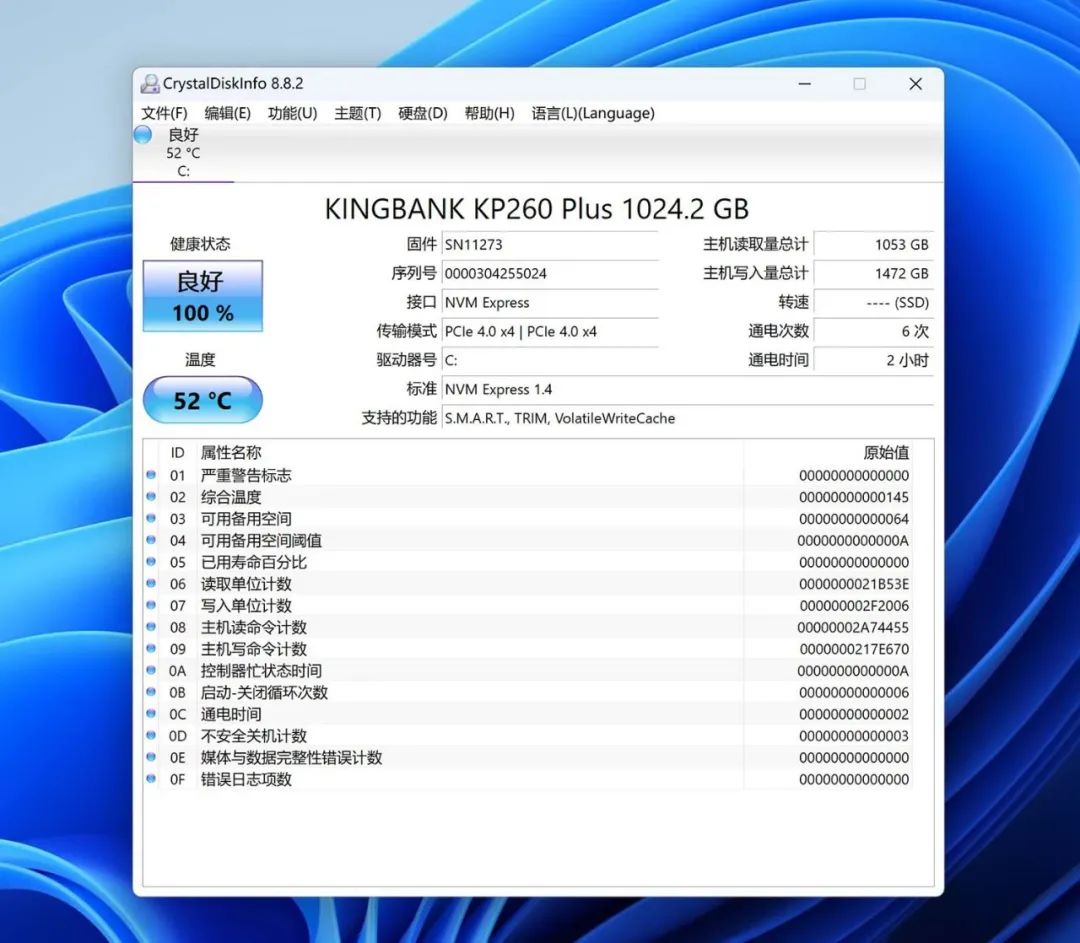 Open CrystalDiskInfo and we can see the basic information of the SSD such as its specs and power-on time.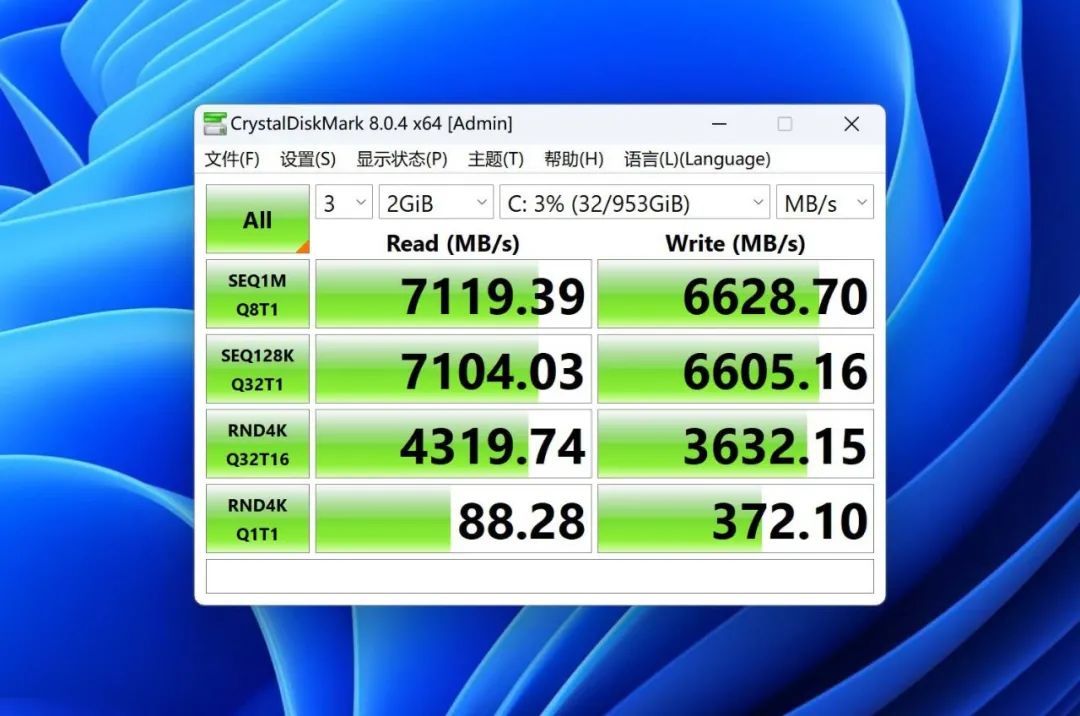 Test through CrystalDiskMark and we can see its speed performance. KingBank KP260 Plus, just as advertised, is doing excellent in both read and write performance up to 7119/6628MB per second.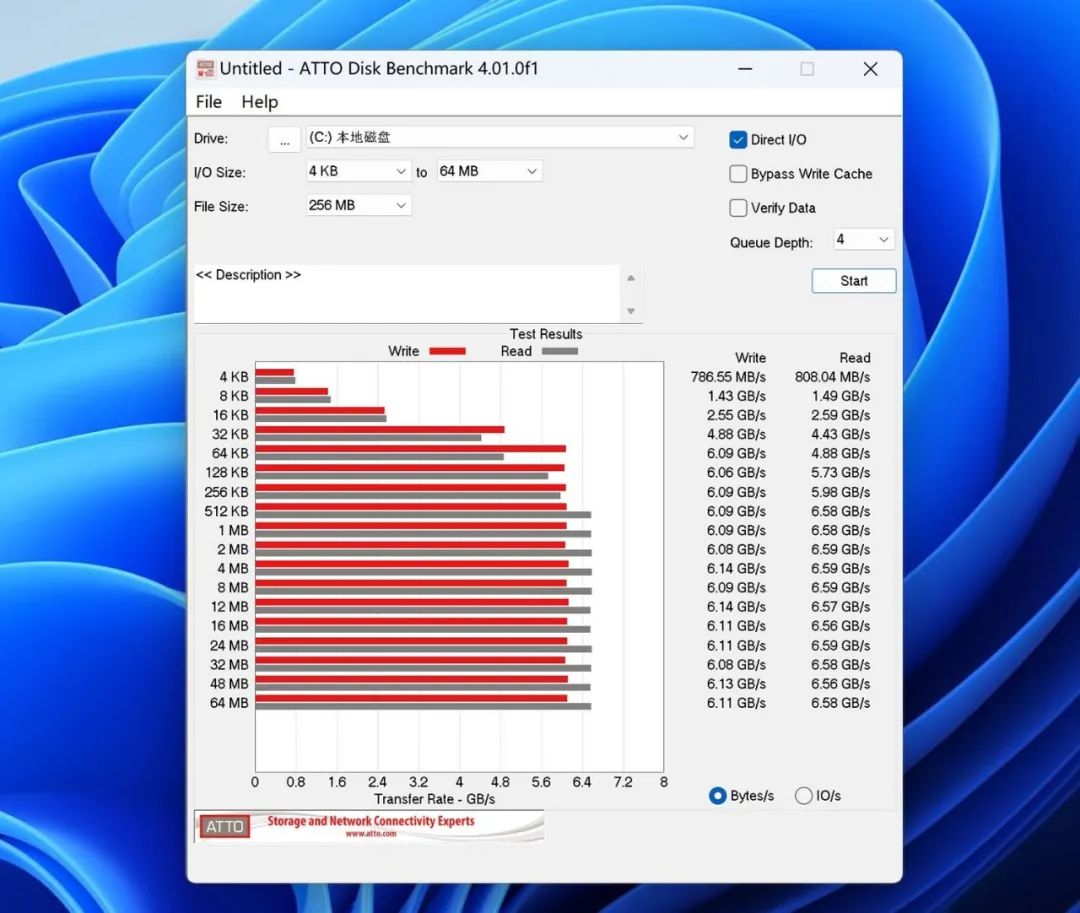 Then check ATTO Disk Benchmark. Again, this KingBank KP260 Plus performs just as well as it's advertised.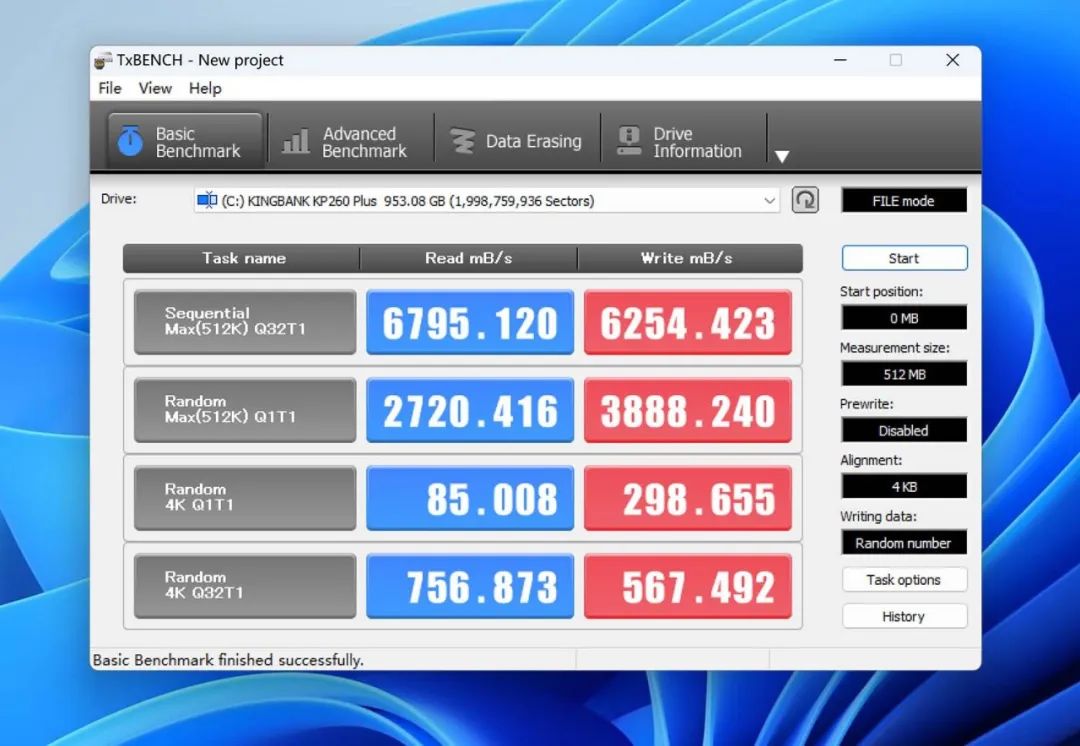 Then test with TxBENCH, and it shows another set of excellent results.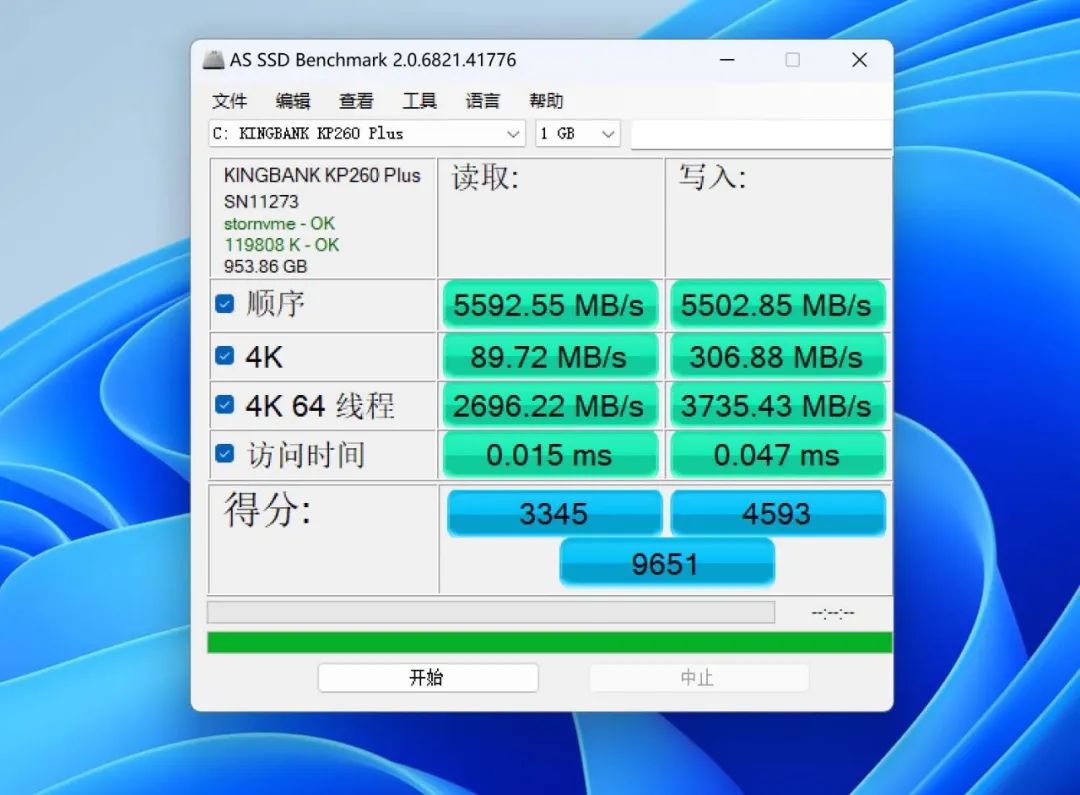 In AS SSD Benchmark, it's measured at 5500MB/s on reading and writing.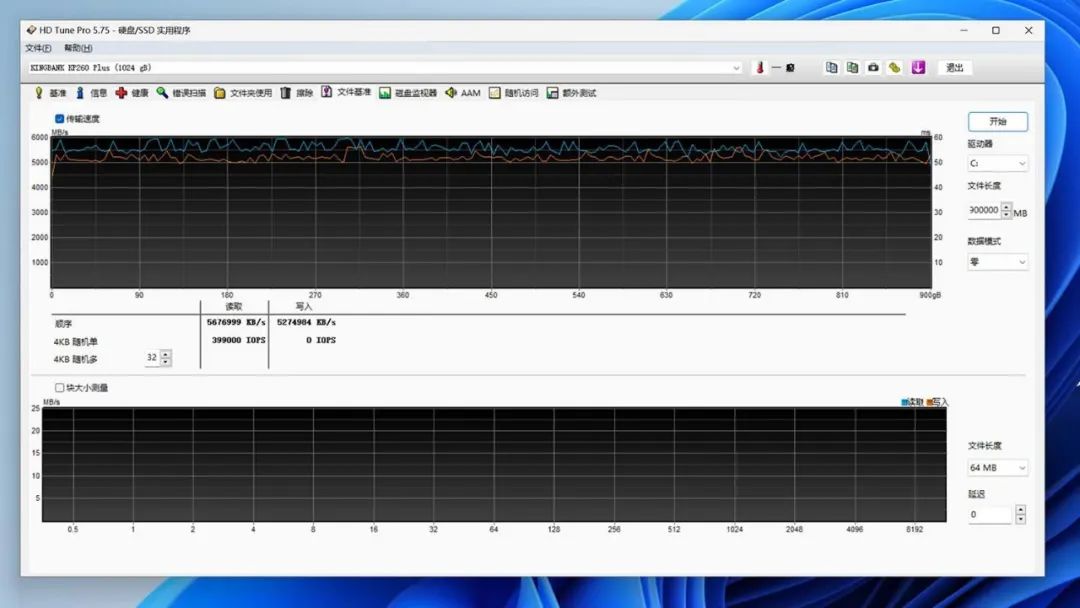 Next to test the sequential read/write in HD Tune Pro. In reading and writing 1000GB files, no speed drop appeared.
Conclusion
In a nutshell, KingBank KP260 Plus SSD is quite a good choice at a luring low price.

The article was originally posted on the WeChat Official Account of KingBank in Chinese; the English version was excerpted.
Original article link: https://mp.weixin.qq.com/s/uaM5czdjBrlzSPR-zhKILA